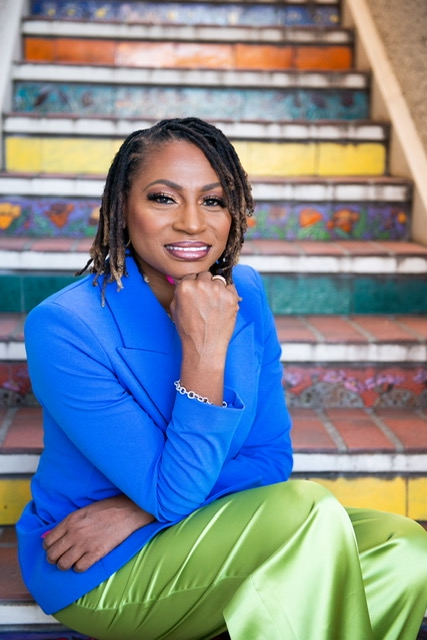 Holladay Fine Arts Magnet Elementary School
1110 East 33rd Street, Tucson, AZ 85713
Phone: 520-225-1600 Fax: 520-225-1601
Principal: Dr. Tonya Strozier
Hello Holladay Families and Community Members!
Welcome to Holladay! We are excited to start the 2022 – 2023 academic school year with all incoming and returning Red Hawks! My name is Dr. Tonya Strozier, and I am the proud principal of Holladay Fine Arts Magnet Elementary School since 2015. From March 2022 – July 2022, Holladay underwent a $1.7 million campus renovation. We are very excited for you all to see the newly renovated learning environment. New flooring, painted walls, Apple iMac computer lab, iPads, tinted windows for safety and cooling, and adding more arts into our magnet program.
To maximize the learning of all of students, we ask students to arrive before the 8:30a.m. bell. All students are considered tardy and must be signed in at the front office after 8:35a.m. Gates open as early as 7:45a.m. and breakfast starts at 8:00a.m. Students will line up in their assigned lines near the playground.
Holladay has an amazing front office staff that is available to support our families. Holladay's Office Manager is Telishus Cephers, and Attendance Tech is Flor Salcido. Other front office staff include our School Community Liaison Paola Lopez and Magnet Site Coordinator Trevor Salago.
Families with enrolled students should contact their child's teacher to keep up to date via the Class Dojo app. The community can follow us on Facebook at Holladay Fine Arts Magnet Elementary School and on Instagram at HolladayArtsSchool.
We invite all to join us on August 3, 2022, for the Holladay Grand Re-Opening Block Party starting at 1:00p.m.
Dr. Tonya R. Strozier, Ph.D.
Principal
Holladay Fine Arts Magnet Elementary School
520-225-1600